The Ombudsman of the Kyrgyz Republic, Dzhamilia Dzhamanbaeva, and the British Ambassador to Kyrgyzstan Nicholas Bowler, held negotiation
11/11/2023 - 10:17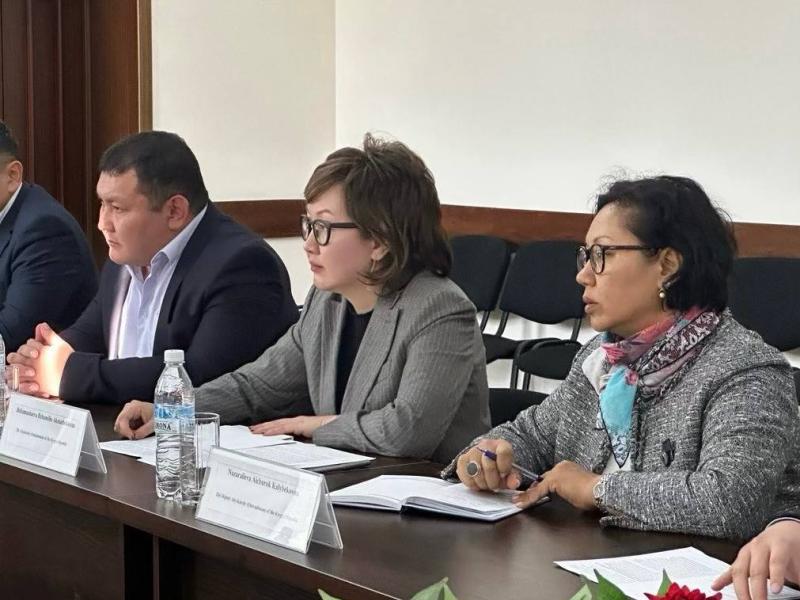 The Ombudsman of the Kyrgyz Republic, Dzhamilia Dzhamanbaeva, and the British Ambassador to Kyrgyzstan Nicholas Bowler, held negotiations.
They discussed prospects for cooperation in ensuring human rights and freedoms according to universally recognized principles and international law.
The Ombudsman and the UK Ambassador emphasized the importance of prompt joint response in case of rights violations of Kyrgyz citizens in the UK and British citizens in Kyrgyzstan.
"I hope that through our joint efforts, we can achieve high goals in the field of human rights. Currently, many of our citizens travel to the UK for seasonal work. Protecting their rights is a priority for the Ombudsman's Institute. It is our joint efforts that will assist Kyrgyz citizens in case of rights violations.
The Ombudsman's Institute of the Kyrgyz Republic is actively working to protect citizens' rights beyond the country, enhancing cooperation with human rights institutions of other countries for the swift resolution of common challenges because human rights have no borders. We are also open to collaboration with the United Kingdom Human Rights Institute," noted the Ombudsman.
Nicholas Bowler mentioned that the UK is preparing a project to protect labor migrants from Kyrgyzstan.
"According to our statistics, 20% of all quotas for seasonal work in the UK are allocated for labor migrants from Kyrgyzstan.
In terms of numbers, this year, 8 to 10 thousand citizens from Kyrgyzstan worked in seasonal jobs, contributing to the food security of the UK. Protecting the rights of Kyrgyz citizens in the UK is crucial. To ensure the smooth functioning of this scheme, a project to protect the rights of labor migrants from Kyrgyzstan is planned to be launched," said the Ambassador.
The parties reached understanding on various pressing issues related to the protection of the rights of women and children.