The Akyikatchy Institute has launched its new official website
09/11/2023 - 16:59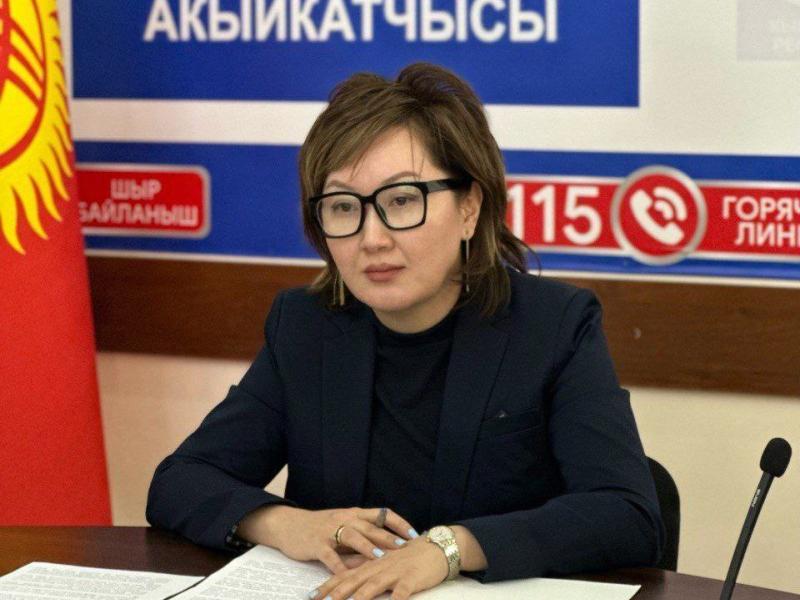 The Akyikatchy Institute (Ombudsman) of the Kyrgyz Republic has launched its new official website - www.ombudsman.kg. Technical support for the website development was provided by the European Union as part of the project "Rule of Law in the Kyrgyz Republic. Phase 2."
The new official website was developed in collaboration with experts from the European Union project and the Press Service of the Ombudsman Institute.
The website's design has been updated to be more visually appealing, concise, modern, and user-friendly.
Information is presented in a more structured and understandable manner.
Dzhamilia Dzhamanbaeva, the Ombudsman of the Kyrgyz Republic, noted that the new website provides opportunities for citizens to to submit an appeal online
"In particular, the website includes an online reception where applicants can submit their inquiries. There are also numerous sections describing what actions to take in case of violations of various rights.
Separate sections are dedicated to the rights of vulnerable groups. Each section provides a step-by-step guide on what to do if rights are violated and specifies the rights according to national legislation," the Ombudsman stated.
The website also features a Questions and Answers (Q&A) section, providing answers to frequently asked questions about the Institute's activities.
Additionally, the website is presented in a multimedia format. Information about regional offices is displayed on an interactive map of Kyrgyzstan. This presentation format is convenient and easy to comprehend.
The website content is available in three languages: Kyrgyz, English, and Russian, with a version for visually impaired individuals.
The website is mobile-responsive, making it even more user-friendly.